Back To Trending
Social Media for B2B – 3 Top Tips For Generating B2B Leads Online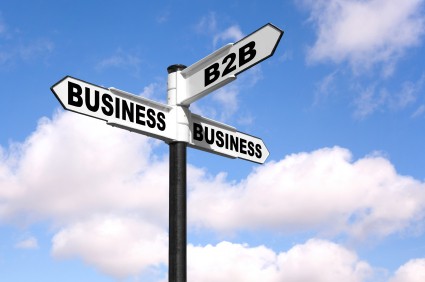 When it comes to generating B2B leads online, do you have a social media strategy or are you just "winging it?" Here ar our top 3 tips for helping your B2B business to thrive using social media:
Develop a strong LinkedIn presence – LinkedIn is the B2B go-to place online. This is the social networking site for business people. That's why you don't see a lot of Zynga games on LinkedIn. People are there for one reason – to connect in business. If you cater to business, head to LinkedIn, set up a profile and get active.
Contribute regularly to Twitter – Twitter is one huge opt-in list. If you have anything of value to say, you can say it on Twitter, as long as you're willing to distill it into 140 characters or less. A lot of business people use Twitter as a resource for information. If you regularly tweet useful business resources targeted toward a tight niche, then Twitter will drive businesses your way.
Be a regular contributor to a niche blog – People read blogs. Even busy business people read them. If there is a high profile, high traffic blog or website in your niche, arrange to be a regular contributor to that blog or website. Rather than "make the rounds" to a hundred blogs, just pick two or three and be regular contributors. All you need to do is contribute once or twice a month to those two or three blogs and you'll see an increase in your web traffic and word of mouth referrals for your business.
Generating leads online is more difficult than it used to be, and it's getting to be more challenging every day. That's true of B2B leads as well as B2C leads. Keep your focus tight and go to where your prospects are and you'll find B2B Social success.
Published on: July 17, 2013